Royal Armouries Collections Online contains over 60,000 objects from our collection and you can visit it without ever leaving your sofa. You can:
Search for items by period, type or place
View and download high quality images for personal use
Find out even more about the objects we care for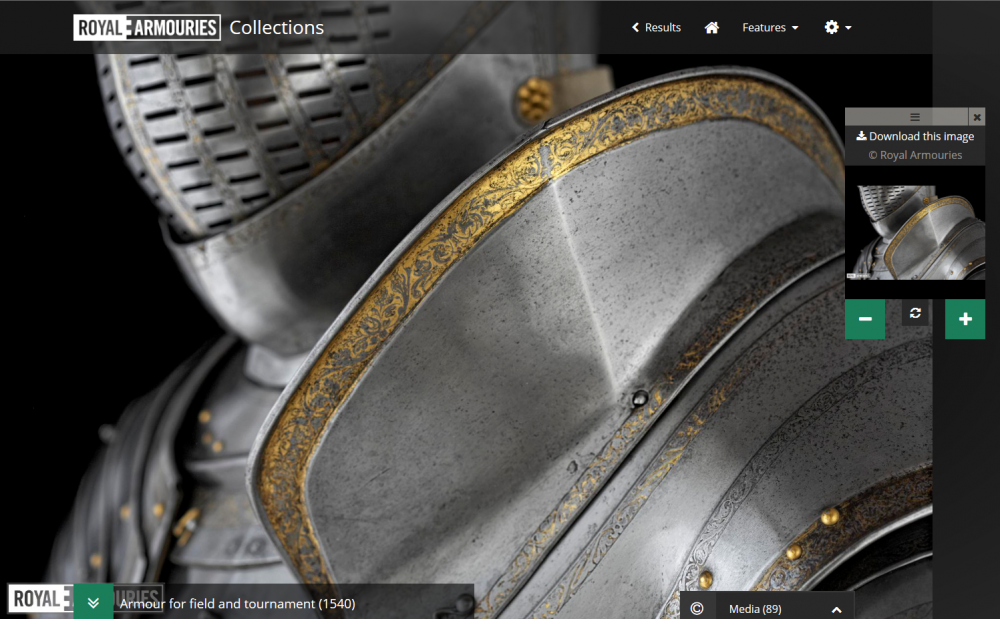 What's involved?
Visiting our Collections Online enables you to find out more about the objects we care for, discover where they were from, what they are made of, and what they were used for.
Sharing our collection on social media will help us spread the word about this fantastic resource. It's also a great way to keep our visitors engaged and informed
Why get involved?
We strive to make our museums and their contents as accessible as possible and that includes everyone who cannot visit our sites in person.
Using and sharing our Collections Online will:
Promote our collection through digital engagement
Increase the number of visitors accessing our materials
Understand what people find interesting and what we should do more
How to get involved?
Sign up or Log in
Visit Collections Online and browse some of our objects (you won't get through all of them, but we encourage you to have a go).
Find something interesting and share it through our Actions menu (located below the photographs - see below) on the media of your choice.
Use #RoyalArmouries so we can track your volunteer work
Don't forget to check back in to your volunteer account to confirm your have completed the challenge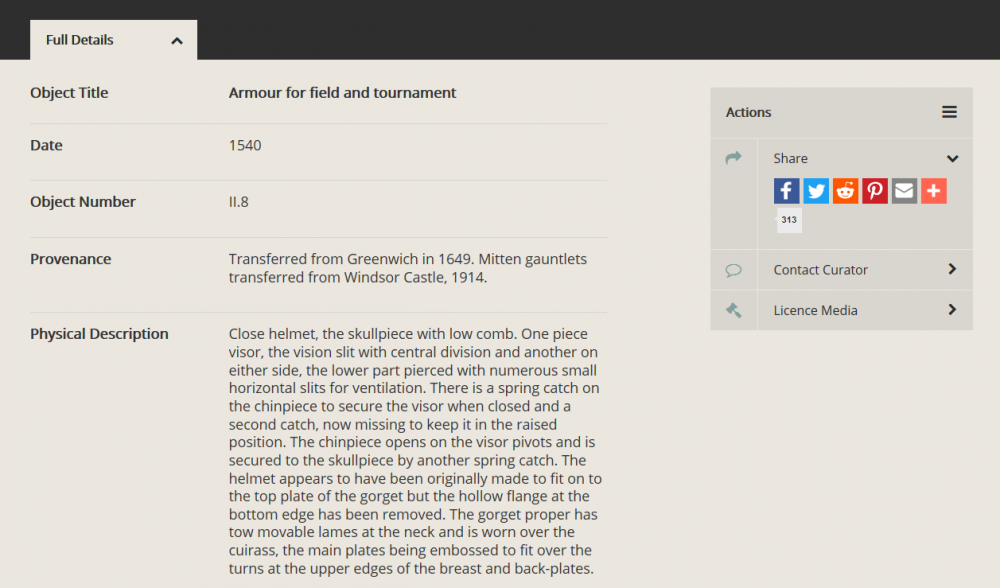 Ideal Skills
Research
Social Media
Working independently
Working with Databases
Ideal Interests
Archiving
Computers and Technology
Conservation
Creative and Arts
Design
Learning and Education
Marketing and communications
Curatorial/Working with Museum Collection