Our sites are closed to all visitors, including schools. But with most pupils learning at home, we understood that teachers, parents and carers needed all the help they can get to support them and so we developed our Home Learning Hub.
The Home Learning Hub is a growing suite of engaging, curriculum based learning videos and downloadable activities. We need your help to get the word out there and bring a bit of the Royal Armouries into home learning.
If you know anyone who you think will benefit from our materials, including family, friendds and teachers, please share a link to the Learning hub. THere's not set way to do this, but we think most will be using social media.
You may wish to pick a specific key stage or era in history, you can filter the activities on the website (see the example below)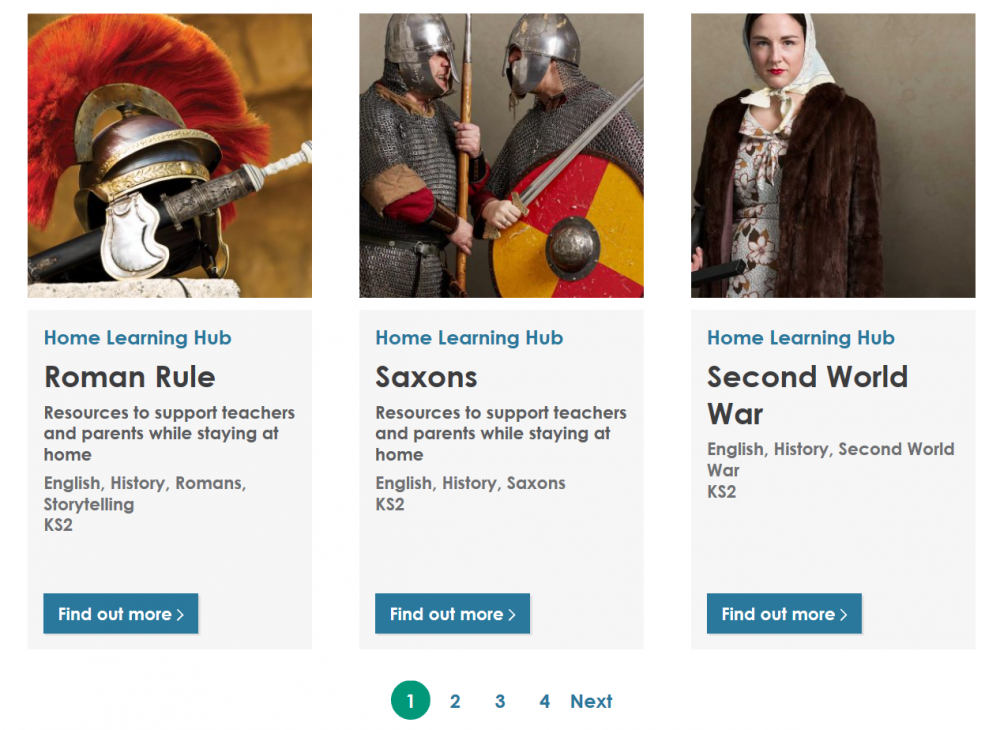 How to get involved?
Visit our Learning hub, you may wish to select what key stage or subject would be most useful
Share the link to someone you think will find it useful - this could be a teacher or friend with children learning from home
Use #RoyalArmouries if you are using public, social media platforms
Don't forget to check back into your volunteer account to confirm you have completed the challenge
Ideal Skills
Social Media
Working with Young People
Ideal Interests
Learning and Education
Teaching and Training
Family activities